Human Rights & Gun Violence
The first webinar in our fall series, "Human Rights and Gun Violence: Reframing the Issue" occurred on Wednesday, September 14 and a recording is available on our UICHR YouTube channel. Subsequent webinars in this series will explore the human rights implications of endemic gun violence while considering the opportunities and challenges a human rights framework might provide in the quest for solutions. The series coincides with our One Community, One Book selection An American Summer: Love and Death in Chicago and October 7 keynote by author Alex Kotlowitz.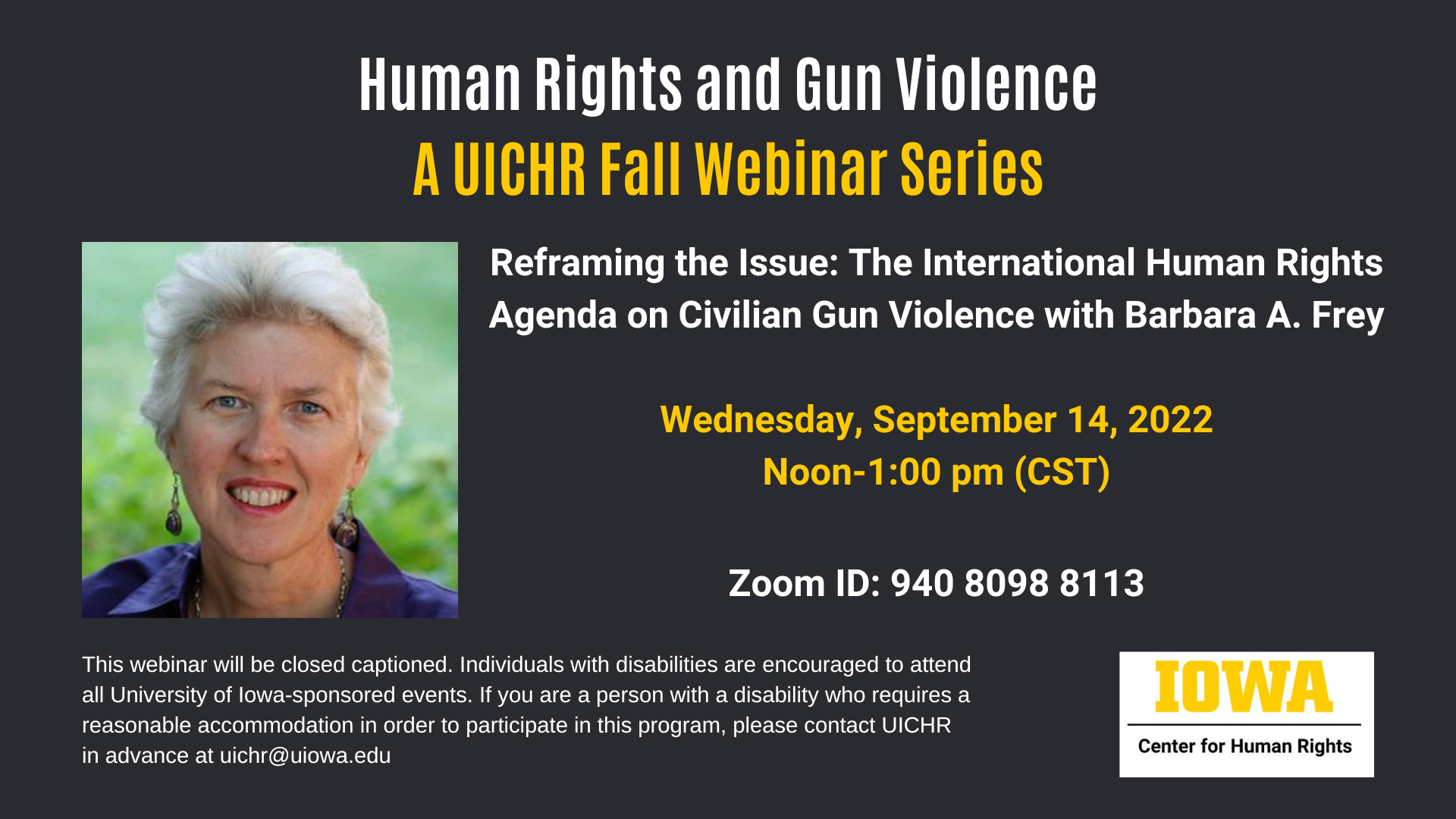 Human Rights & Gun Violence:  Reframing the Issue
Wednesday, September 14
Noon - 1:00pm (CST)
Zoom ID: 940 8098 8113
A Conversation with Barbara A. Frey, Senior Lecturer in the Institute for Global Studies at the University of Minnesota and Director of the Human Rights Program and former UN Special Rapporteur on Gun Violence researching the impact of small arms on human rights. 
Resources
Due Diligence to Prevent Foreseeable Harm