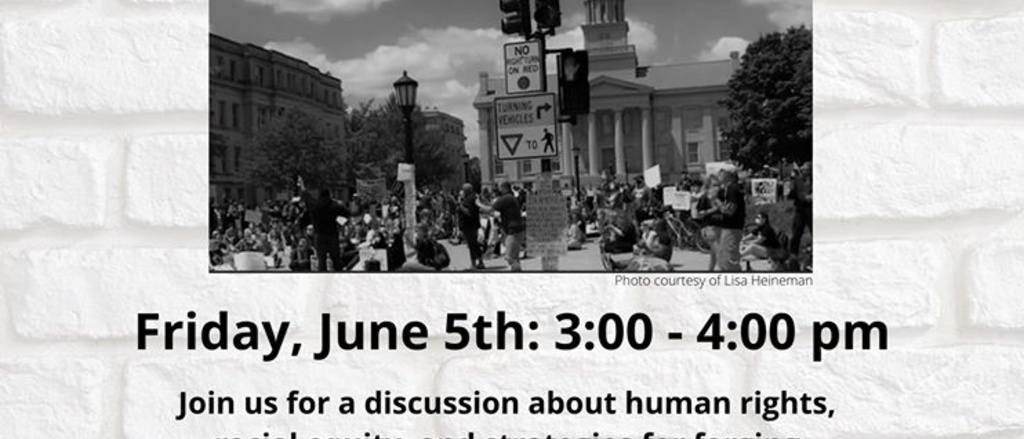 Activism, Dialogue, & Healing
Racial Equity & Human Rights: Activism, Dialogue, & Healing (June 5)
Recording of the Racial Equity & Human Rights webinar held on June 5 with Dean Adrien Wing, Mazahir Salih, Dr. Sherry Watt, Kingsley Botchway, and Dr. Mary Cohen. 
Please look below the video for resources recommended by the speakers. 
Audio only file
Resources recommended by speakers
Reading lists
Select Books
White Rage: The Unspoken Truth of Our Racial Divide by Carol Anderson (2016).
White Fragility: Why It's So Hard for White People to Talk About Racism by Robin DiAngelo (2018).
How to Be Antiracist by Ibram X. Kendi (2019).
Black Child Savers: Racial Democracy & Juvenile Justice by Geoff K. Ward (2012).
Select articles & reports
In 1919, the State Failed to Protect Black Americans. A Century Later, It's Still Failing by Carol Anderson
The Violence Is Not New, It's the Cameras That Are New by Ta-Nehisi Coates

Democracy Now, Sept. 7, 2015

What the Death of George Floyd Should Teach the Legal Industry by Bryan Parker

The American Lawyer, June 2, 2020

Guiding Principles on the Use of Force by the Police Executive Research Forum
A Statement of Values for Our Research on Music in Peacebuilding: A Synthesis of Galtung and Ikeda's Peace Theories by Olivier Urbain

Journal of Peace Education, 218 (2016).
City of Iowa City
Toolkits and other resources
Organizations