The UICHR hosts diverse collaborative events and innovative programs, teaches Human Rights courses, and engages in scholarly work reaching the UI community, the state of Iowa, and beyond.
The Center, a unit of the UI College of Law, teaches and collaborates with community organizations and UI departments, scholars, and student groups. UICHR's publicly engaged programs and initiatives include: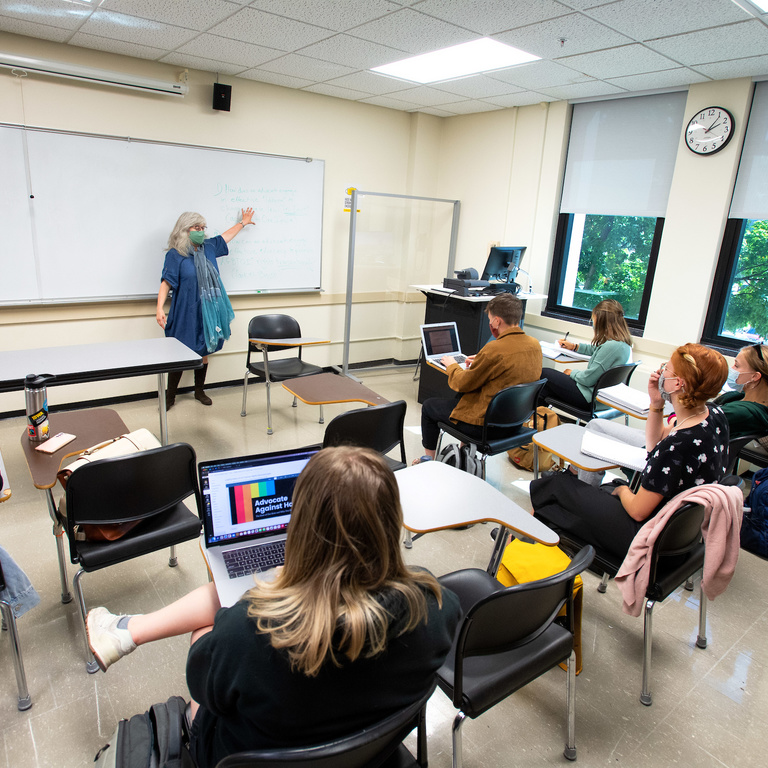 The Center for Human Rights offers the undergraduate Certificate in Human Rights, awarded by the College of Law.
The UICHR supports faculty working groups to encourage innovative, interdisciplinary research and scholarship on campus.
The Iowa Human Rights Network is a collective of faculty members from institutions across the state of Iowa.
Events
Friday, December 10, 2021 12:00pm to 1:00pm
Virtual
For International Human Rights Day the UI Center for Human Rights, United Nations Association Iowa Division, and the Johnson County UNA Chapter will host Tom Farer for a public lecture. Should we recognize a right to cross borders in search of a better life? Presented by Tom Farer| University Professor and Dean Emeritus | Josef Korbel School of International Studies | University of Denver Friday, December 10, 2021 Noon - 1:00 pm CST Zoom ID: 913 3410 3854 During the next 30 years, absent…
Saturday, April 23, 2022 9:00am to 3:00pm
The annual Iowa Human Rights Research Conference takes place on Saturday, April 23, 2022 at Drake University Law School. The conference is hosted by the Iowa Network of Human Rights Academics and the University of Iowa Center for Human Rights. Details including call for proposals (due Feb. 21, 2022) and schedule (available late spring) are available at https://iowahumanrights.org.
View more events