Find out more about the UI Center for Human Rights' programs and speaker series at the links below. Recordings are available for all past webinars and online events on our YouTube channel. 
The current fall 2022 programming series is Human Rights & Gun Violence.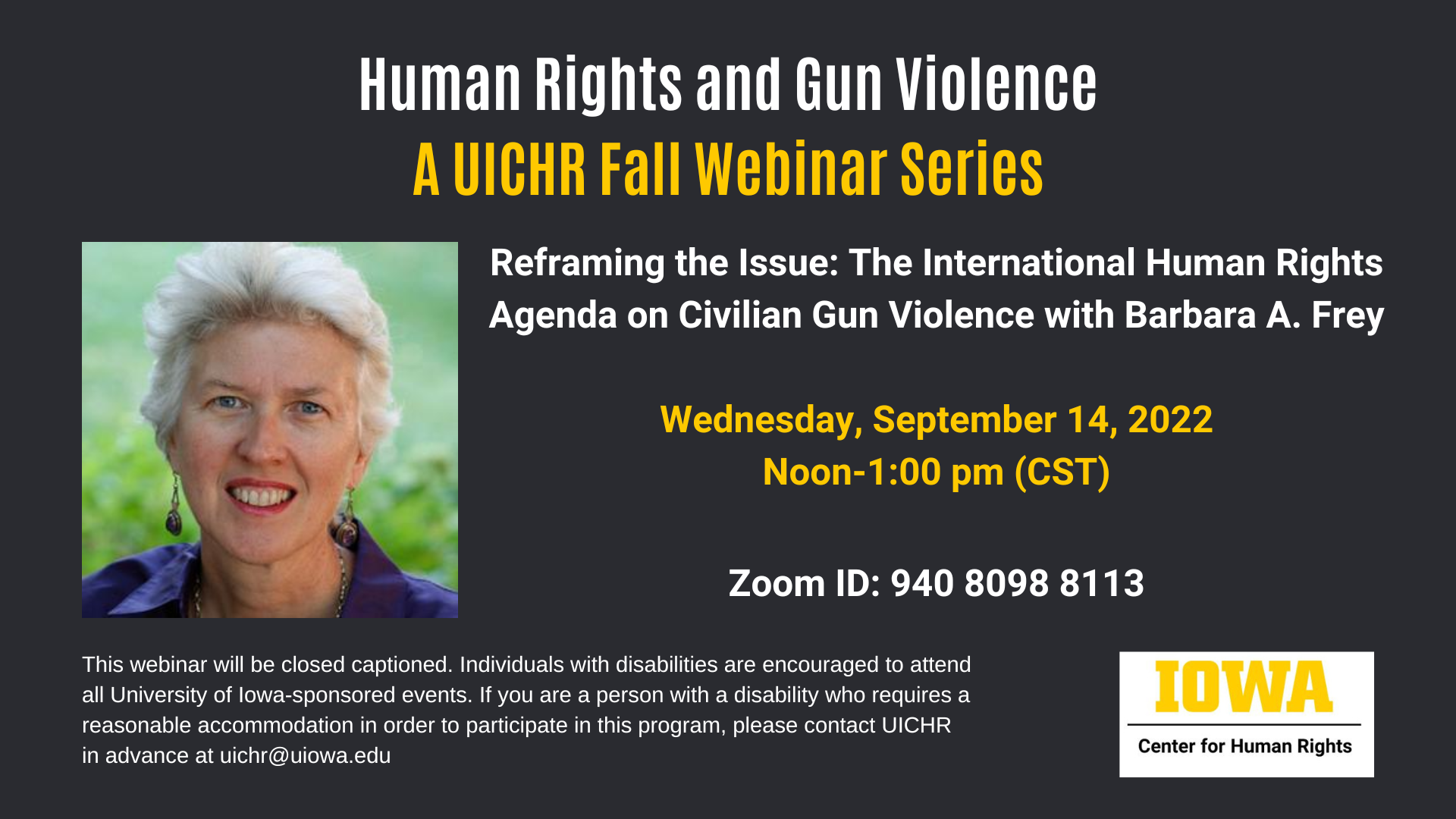 The views and opinions expressed by speakers in our webinars and other video content do not necessarily represent the views or opinions of the UI Center for Human Rights or College of Law. The information provided does not, and is not intended to, constitute legal advice; instead, all information, content, and materials available on this site are for general informational purposes only.  As an educational and research institution, the University of Iowa is fully committed to free inquiry and vigorous debate. Visit https://freespeech.uiowa.edu/ for more on free speech and expression at UI.