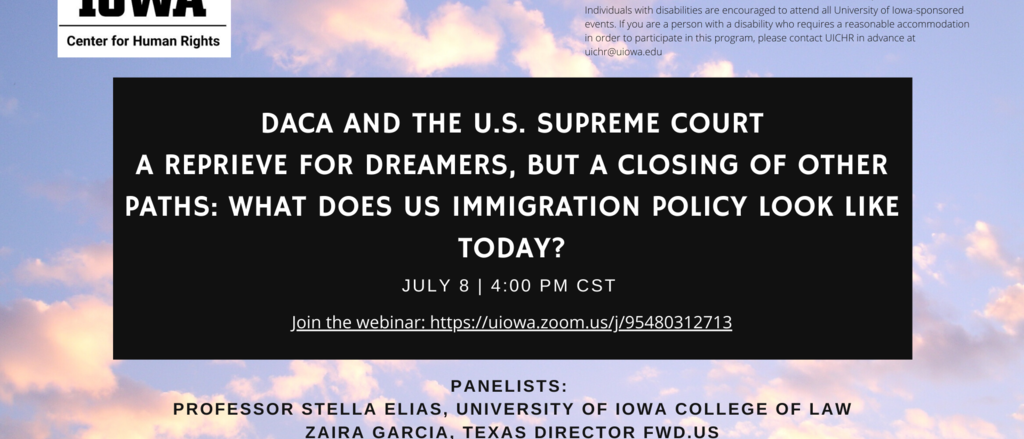 DACA and the US Supreme Court
A Reprieve for DREAMERS, But a Closing of other Paths: What Does US Immigration Policy Look Like Today?
This webinar was held on June 8, 2020 to discuss the recent US Supreme case concerning DACA plus issues concerning immigrants and asylees at the borders.
The three panelists were: Professor Stella Elias, University of Iowa College of Law; Zaira Garcia, Texas Director FWD.US; and Nilvia Reyes Rodriguez, Co-founder DREAM Iowa.

For further information, please review the resources listed below the video. 
Resources recommended by speakers
Here are some suggested links to resources from a legal perspective: