Family Law & Gender in the Middle East and North Africa
Join us on Friday, November 3 from 9am to noon CST for a roundtable discussion on the Cambridge press book Family Law & Gender in the Middle East and North Africa. RSVP required to attend Zoom.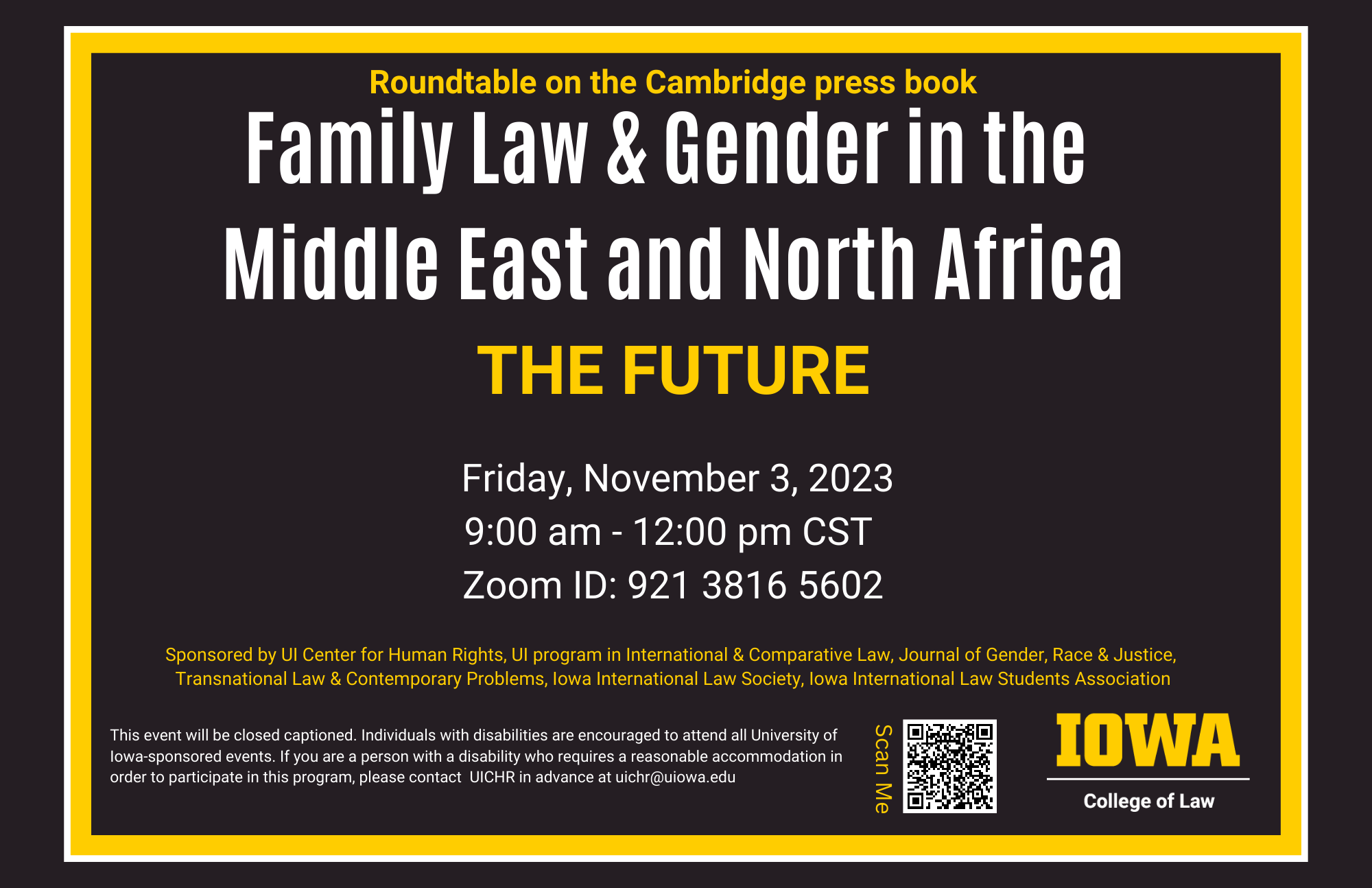 The volume serves as reference point for anyone interested in the Middle East and North Africa as well as for those interested in women's rights and family law, generally or in the MENA region. It is the only book covering personal status codes of nearly a dozen countries. It covers Muslim family law in the following Middle East/North African countries: Tunisia, Egypt, Morocco, Algeria, Iraq, Lebanon, Jordan, Israel, Palestine, and Qatar. Some of these countries were heavily affected by the Arab Spring, and some were not. With authors from around the world, each chapter of the book provides a history of personal status law both before and after the revolutionary period. Tunisia emerges as the country that made the most significant progress politically and with respect to women's rights. A decade on from the Arab Spring, across the region, there is more evidence of stasis than change. The authors will discuss what the future may hold.