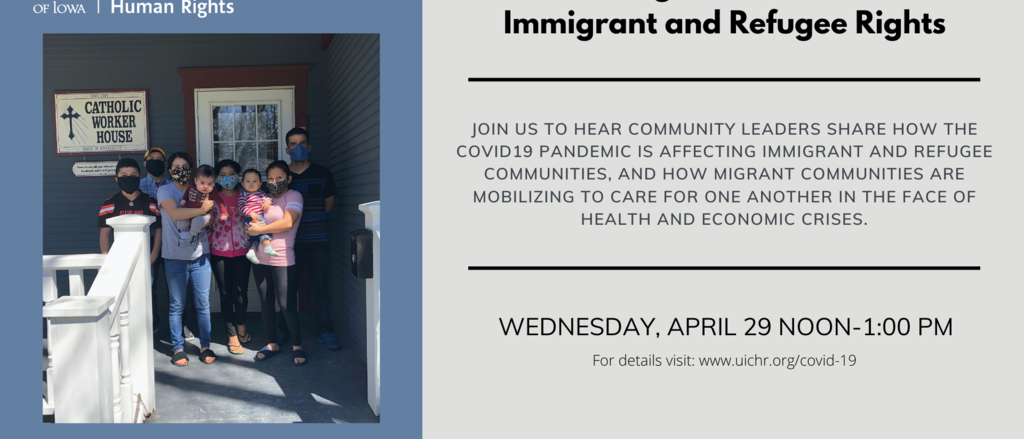 Human Rights & COVID-19: Immigrant and Refugee Rights
Iowa's immigrant and refugee communities have faced unique challenges and barriers in the face of the COVID-19 pandemic. Hear community leaders share how the COVID-19 pandemic is affecting immigrant and refugee communities, and how migrant communities are mobilizing to care for one another in the face of health and economic crises.
Recording of the webinar that took place on Wednesday, April 29th. Presenters include Dr. Claudia Corwin, Mira Yusef, Manuel Galvez, Bijou Maliabo, and Daniel Hoffman-Zinnel; contact information for their organizations is listed below the video.