This webinar occurred on August 18, and a recording is available on our YouTube channel.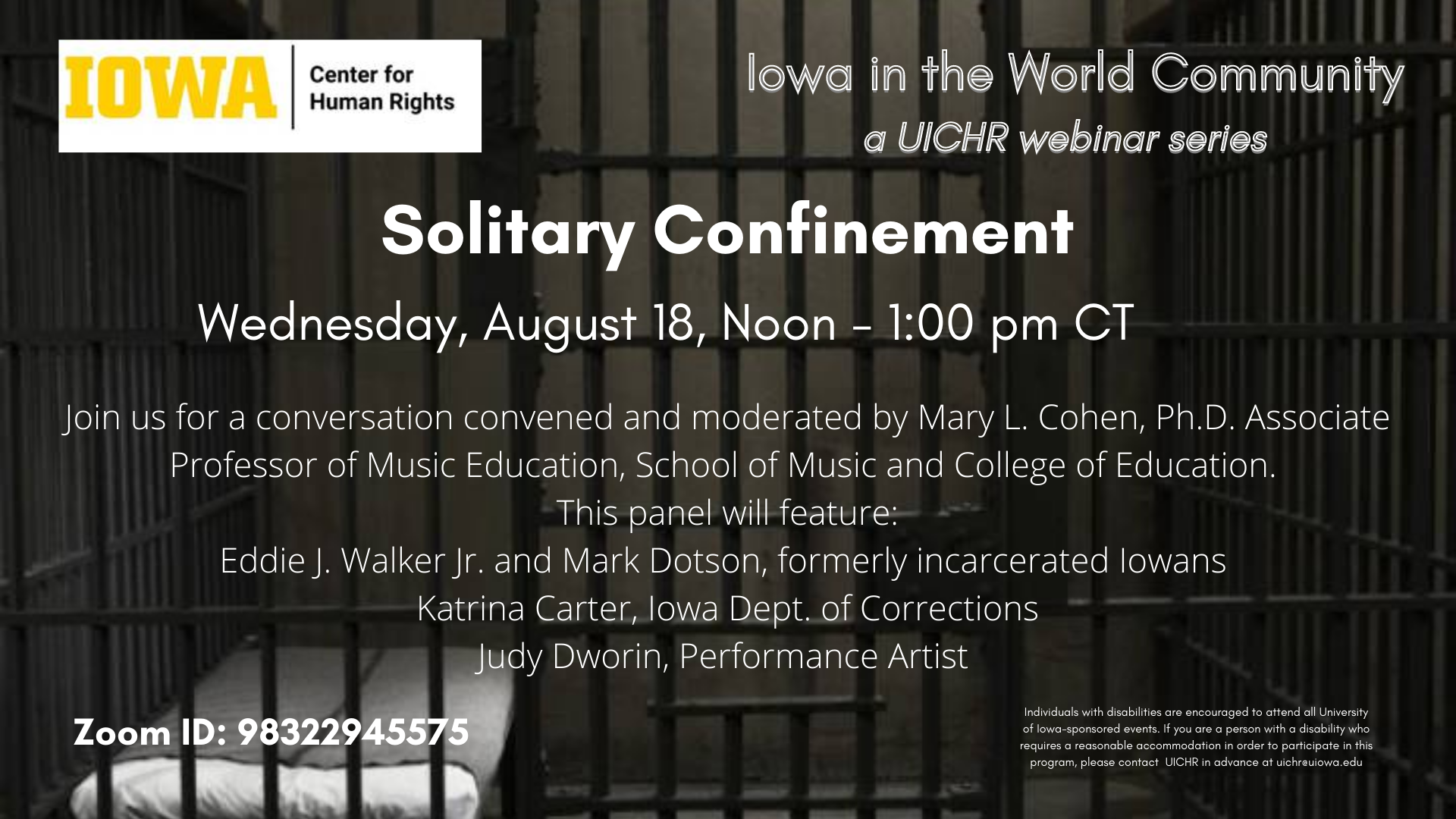 This conversation was convened and moderated by Mary L. Cohen, Ph.D. Associate Professor of Music Education, School of Music and College of Education.
This panel featured:
Katrina Carter, Assistant Deputy Director, Institutions-Reentry & Programs with the Iowa Department of Corrections
Two formerly incarcerated Iowans: Eddie J. Walker Jr, Substance Abuse Counselor & Mentor with Turning Point and Mark Dotson, Graphic Artist
Judy Dworin, Performance Artist creating a site-specific performance piece based on the Solitary Garden installed at the Harriet Beecher Stowe Center in Hartford, Connecticut. 
Resources from the Solitary Confinement webinar:
      Select Resources
     Additional Resources