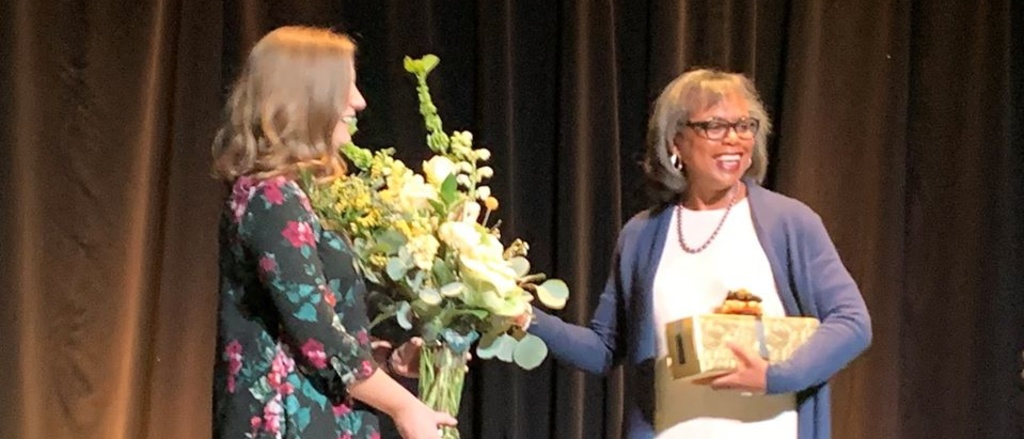 Courage of Conviction Award
The Courage of Conviction Award honors an individual who has demonstrated an extraordinary commitment to the protection of human dignity and the advancement of human rights. This award recognizes the strength of character required of persons who advocate for the rights of individuals and for the common good, in the face of opposition and often at significant personal cost.
Courage of Conviction Award Recipients
Anita Hill, 2020
Social justice activist, lawyer, and professor of social policy, legal history, and gender and racial studies at Brandeis University. We present this award to Professor Anita Hill for her groundbreaking and sustained leadership in promoting the human rights of women. Further details here
Dorothy Paul, 2018
Co-founder of the UI Center for Human Rights and former Executive Director of the Iowa United Nations Association. Further details here
Bryan Stevenson, 2015
Founder and director of the Equal Justice Initiative which challenges injustice and bias in the criminal justice system. He is a professor at New York University School of Law and the author of Just Mercy: A Story of Justice and Redemption. Further details here
Burns H. Weston, 2012
Co-founder and former Director of the UI Center for Human Rights. Further details here
Michael Ratner, 2009
Former President of the Center for Constitutional Rights and human rights lawyer who defended civil liberties and advocated for the human rights of people domestically and abroad. In particular, he litigated on behalf of victims of unlawful detention, torture, war crimes, and government surveillance. Further details here
Jim Leach, 2008
Chair in Public Affairs, Visiting Professor of Law and Senior Scholar at the UI College of Law. Former Chair of the National Endowment for the Humanities and 30 year member of the U.S. House of Representatives Further details here
Founder's Award
The UICHR Founder's Award is awarded to an individual for their outstanding efforts to sustain the principles of human rights at the University of Iowa and for their longstanding dedication to the University of Iowa Center for Human Rights.
Founder's Award Recipients
Gregory Hamot, 2019
Joan Nashelsky, 2015
Shelton Stromquist, 2014