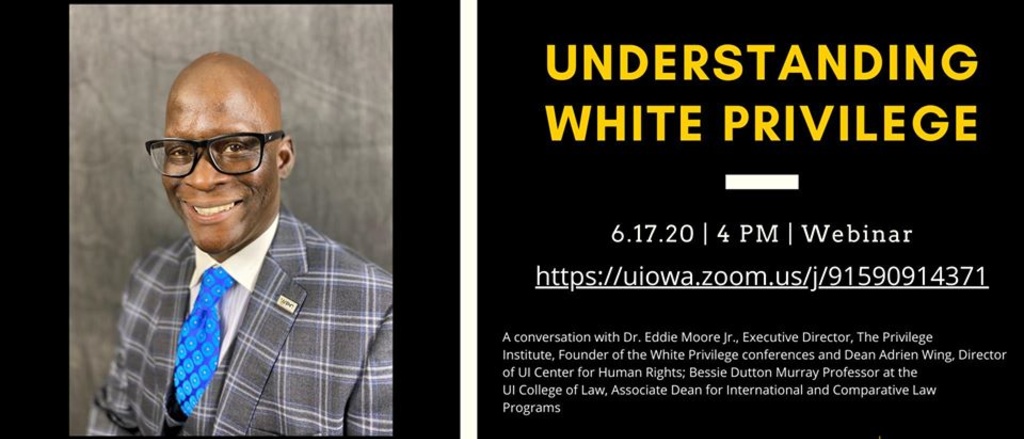 Understanding White Privilege
In this one hour Zoom webinar below, Dean Adrien Wing, Director of the UI Center for Human Rights, talks with Dr. Eddie Moore, about white privilege. What is it? How does it support systemic racism? And, what can we do about it?
Dr. Eddie Moore Jr. started America & Moore, LLC to provide comprehensive diversity, privilege and leadership trainings, and workshops. He is the Director of The Privilege Institute (TPI) and The National White Privilege Conference (WPC), both founded under his direction to provide opportunities and possibilities for research, publications, speaking and collaborations by those committed to true social and institutional change. He received his Ph.D. in Educational Policy and Leadership Studies at the University of Iowa and under his direction and inclusive relationship model the White Privilege Conference has become one of the top national and international conferences for participants who want to move beyond dialogue and into action around issues of diversity, power, privilege, and leadership.
Resources