Reflection on the Legacy of 9/11
This webinar occurred on September 10, noon to 1pm (CT). A recording is available here.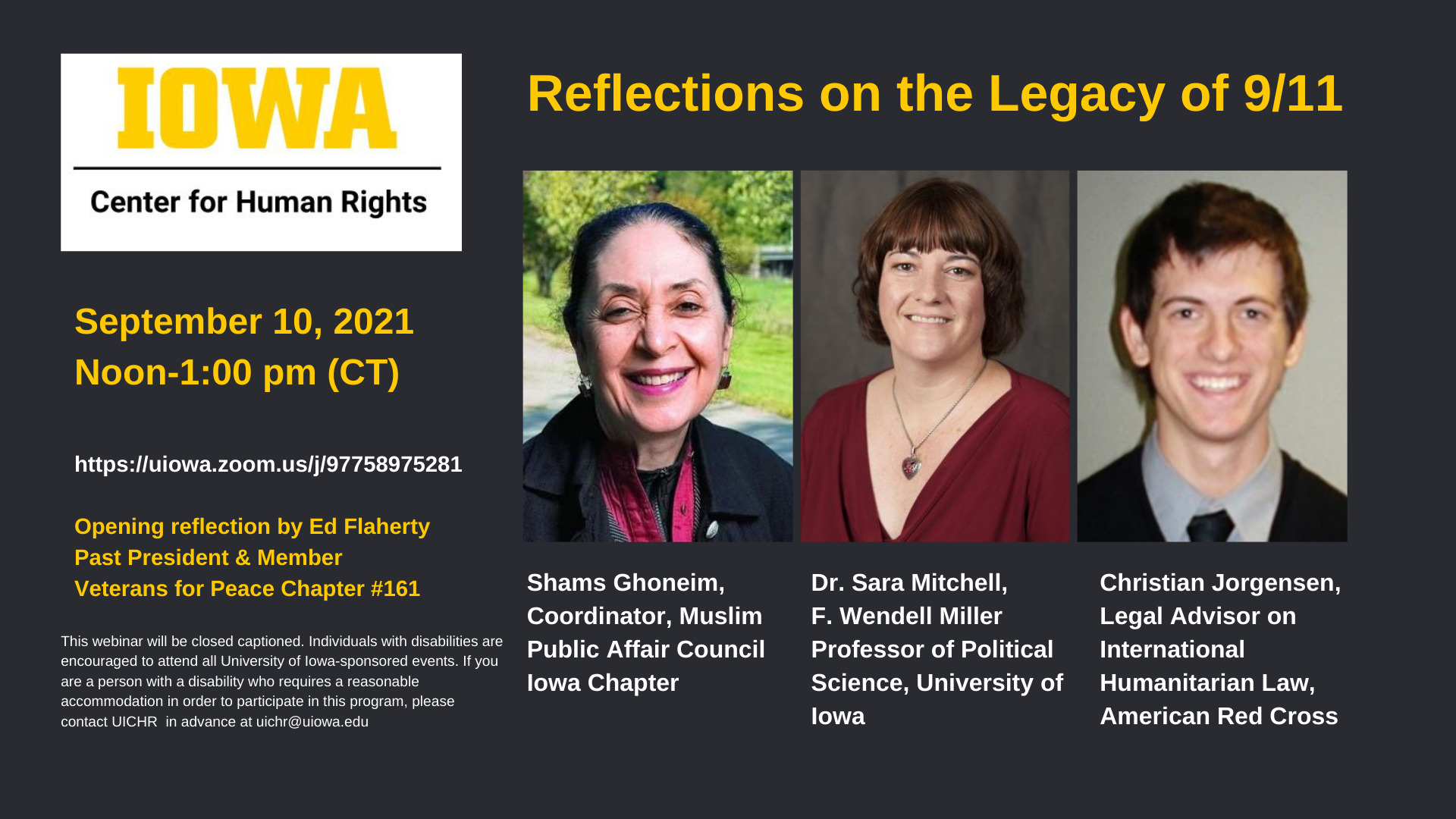 Over the course of the past 20 years, the terrorist attacks of September 11, 2001 have impacted countless lives in myriad ways. This panel will explore the legacies of 9/11 by examining how the attacks continue to inform lived experiences in our community and across the globe.
Join a panel conversation convened by moderator Dr. Brian Farrell:
Shams Ghoneim, Coordinator, Muslim Public Affair Council Iowa Chapter
Dr. Sara Mitchell, F. Wendell Miller Professor of Political Science, University of Iowa
Christian Jorgensen, Legal Advisor on International Humanitarian Law, American Red Cross
An opening reflection will be by Ed Flaherty, Past President & Member, Veterans for Peace Chapter #161.